This Juneteenth has seen companies like Google become more involved in celebratory efforts. For this year, Google's Arts and Culture Lead Simon Delacroix has decided to talk to The Plug regarding the company deciding to honor the 369th Infantry Regiment known as the Harlem Hellfighters, an all-Black WWI squadron. The company partnered with The Doughboy Foundation a 501(c)(3) non-profit organization that focuses on the efforts of the US during WWI. This partnership also included the emphasis on highlighting the efforts of the Hellfighters own renowned regimental band led by the late James Reese Europe. Its James Europe who is credited as the man partially responsible for bringing Jazz music to Europe in the 1910s.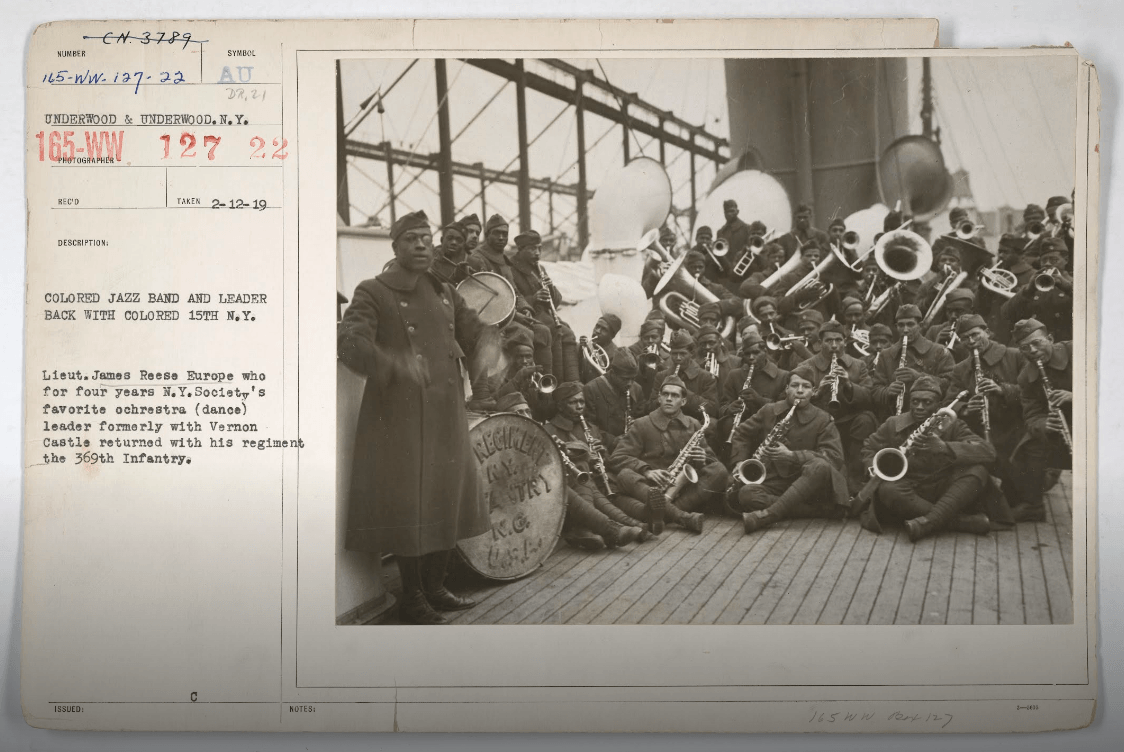 ‍
1. What did you do before becoming the head of Google's Arts & Culture?
Since joining Google, Simon has led the US Google Arts & Culture team, based in NYC. Google Arts & Culture aims to make the world's culture available to anyone anywhere, introducing people to art in new ways with technologies such as Art Camera (ultra-high resolution imagery), Museum View (360 imagery and VR tours), and experiments using AR, VR and Machine Learning. Simon started with Google Arts & Culture in Paris in 2014 and has since then worked to develop new partnerships with cultural institutions in France, Italy, Belgium, UK, and the US.
2. What is Google Arts & Culture?
Google Arts & Culture mission is to make the world's culture accessible to anyone, anywhere. To do so, our team has been an innovation partner for cultural institutions since 2011. Together we work on developing technologies to help organizations share and preserve cultural content and create exciting cultural experiences.
3. What is Google Arts & Culture's project for Juneteenth 2022? Why?
To honor Juneteenth, Google Arts & Culture is partnering with four expert organizations to celebrate influential figures in Black history. People can dive into stories on the Harlem Hellfighters' jazz legacy, Jerry Lewis' video games, and Congresswoman Barbara Jordan's impact, alongside figures in early Black education. All these stories have been curated and brought online by our partners the Doughboy Foundation, the Smithsonian National Museum of African American History and Culture, the Strong National Museum of Play and the U.S. National Archives.
4. Why does a tech company like Google need an Arts & Culture initiative?
The work and mission of Google Arts & Culture is a natural continuation of Google's mission to make the world's information more accessible. The Google Arts & Culture's mission is to focus on making the world's culture accessible to anyone, anywhere in one online destination!
5. Why does a company like Google get involved with celebrating Juneteenth?
Google Arts & Culture has been working for the past 10 years with partners from all around the world to create online hubs where our partners can share stories and educate users about the different cultures from all around the world. In the US specifically, we've been working for the past 8 years with over 100+ cultural institutions to bring online a collection of +13,000 artworks and artifacts and +300 stories related to Black History and Culture.
Our Black History and Culture hub is an ever-growing online resource on the topic as we work with our partners to add their stories throughout the year, including during special moments such as Juneteenth.
6. How did Google get involved with The Doughboy Foundation?
Google Arts & Culture is a platform any non-profit cultural institution can join. The Doughboy Foundation recently joined and we've had the pleasure to work with them to bring their collection and stories online at: https://artsandculture.google.com/partner/doughboyfoundation
7. How did the marching 369th tribute band collaboration come about?
When starting the conversation with the Doughby Foundation, they told us about the incredible story of the 369th Regimental Band – it was a natural thing for us to partner with them and support them in bringing this story to a global audience online.
8. What's next for Google Arts and Culture?
From celebrating Pride to Latino Cultures in the months to come, to celebrating all forms of culture across the US – to name a few, we are constantly working with our partners to bring more of their collections and stories online, so we invite you to check back regularly to see what's new from our US and Global partners!
9. Are there any future projects involving Black creators, organizations or initiatives?
We are indeed working all year long with cultural institutions on these topics. All these projects are published on our Black History and Culture hub.
‍
We thank you for taking out time to read this conversation with The Plug, if you know of any individual, organization, event, or initiative that would be good to highlight, please email king@tpinsights.com.
-King Williams,
Managing Editor