The achievement gap for historically disadvantaged student groups, on top of a pandemic, puts Black youth especially at risk this summer. As remote learning continues, STEM-related nonprofits The Hidden Genius Project and INTech Camp for Girls are making sure that their scholars do not face an opportunity to slip.
The Brookings Institute reports that during this season, a summer slide is expected as youth are out of school for an extended period of time. This gap has remained largely the same over the past decade and is largely still affected by class-based advantages stemming from institutionalized racism. However, the COVID-19 slump presents a significant difference as added factors such as parents facing employment insecurity, cramped living spaces, and lack of digital access are now issues to be dealt with.
"This pandemic is a justice issue, and the disproportionate access to resources lights a fire under us," said Brandon Nicholson, founding executive director of The Hidden Genius Project.
McKinsey and Company reports that the lasting effects of COVID-19 will exacerbate opportunity gaps, as the U.S. education system was not built to accommodate extended shutdowns such as this. Their data makes projections given three scenarios—one in which high school classes resume as normal in fall 2020, one where in-person learning does not resume until January 2021, and the last scenario in which in-person classes resume in fall 2021. All three scenarios projected significant learning loss, and its effects on Black and low-income students would be the greatest.
‍
Although educators and parents sprang into action to support the remote learning shift during the spring, keeping students engaged and occupied now that the school year has ended presents a new challenge. Summer camps such as The Hidden Genius Project and INTech Camp for Girls, which would normally immerse students in activities to be exposed to coding and STEM-related fields, have determined to pivot as necessary to stand in the gaps.
The coronavirus pandemic, originally thought of as a roadblock, presented these organizations with the unique opportunity to amplify the scale and reach of their programming. As the programs have been forced to reimagine their work, young scholars remain engaged like never before.
INTech Camp for Girls Expands to New States Via Virtual Learning
As Khalia Braswell watched COVID-19 grip the country, the first thought of the INTech Camp for Girls founder and CEO was that summer camp was going to be canceled. Initially, she was waiting to hear from university partners UNC Charlotte and UNC Raleigh but decided to get ahead of the game by moving the annual camp online.
"Our girls enjoy being on college campuses and going on tech tours, so how can we still give them an experience?" said Braswell.
‍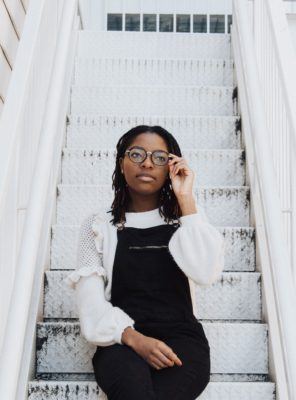 INTech Camp for Girls is based in Paw Creek, North Carolina, and seeks to inspire the confidence of Black and Latina middle and high school girls interested in technology. The organization teaches their young scholars how to code, surrounds them with role models in the field, and fosters critical thinking in how their innovations can solve social issues. The organization hosts experiences such as their nine-week INTech Camp for Girls Academy and camps, normally held on the campuses of UNC Raleigh and UNC Charlotte.
To better accommodate students, INTech Camp for Girls changed its usual application process that asked for materials such as recommendation letters and transcripts. But scholars still had some form of normalcy as each student received a box with INTech Camp for Girls paraphernalia such as T-shirts, flags, and, for the first time, a lingo coding kit. "This kit will introduce hardware and is additional learning they will get to do at home," said Braswell.
INTech Camp for Girls now has representation in 15 new states and has opened up its program globally. "If you can make it for 10 a.m. EST, you're in," said Braswell. "I've been in tech a long time, but such a response is super great to see. … This then challenges us to scale up our work."
Now that INTech Camp for Girls has wrapped up its first-ever virtual summer camp, the focus will shift toward providing support for their high school scholars. To further support them, INTech plans to launch a newsletter series and a formal ambassador program that will engage alumni and current scholars of the organization. "This ambassador program's focus will be to find ways to reach the younger generation," said Braswell.
With these efforts, INTech can continue to expose students to the idea of STEM fields as a pathway to upward mobility, as the representation of women of color in tech remains an issue. Braswell noted that some INTech Camp for Girls alumni are now attending HBCUs such as Spellman College and North Carolina A&T State University and have internships at Google.
The Hidden Genius Project Uses Alumni and Ingenuity to Serve
March was full of important dates for The Hidden Genius Project. They were set to have their second round of interviews for their incoming cohort, a staff retreat, and launch their first Intensive Immersion Program in Los Angeles. All of that came to a halt when California's official stay-in-place order was issued on March 12.
"How can you do a touchless dap?" said founding executive director Brandon Nicholson, referring to the animated greeting culture in the Black community.
Based in Oakland, California, the Hidden Genius Project mentors black male youth in leadership, technology, and entrepreneurship to create pathways to tech careers. Its founders created the project to address high unemployment among young Black men through teaching them skills in software development and computer science while creating experiences such as workshops and multi-day events. Using a project-based approach, the 15-month intensive immersion program provides a holistic experience to rising 9th–11th graders.
The project immediately started mobilizing its alumni to help with a virtual shift and utilized Zoom's features such as breakout rooms to have more focused learning environments. "How are our men getting the love and support they need as we continue to provide a safe space?" said Nicholson.
The Hidden Genius Project is now running cohorts in Oakland, Richmond, and Los Angeles, reaching about 120 youth in total. In partnership with Tech Exposure and Access through Mentoring INC. (TEAM), United Tech Cities, Sphero, and the Warriors, The Hidden Genius Project launched a Global Tech Slam this month with 20 days of dynamic programming. It covers topics such as venture capitalism, digital media and entertainment, public speaking and social campaigning and is open to youth in the US, South Africa and the UK. Robotics workshops and a community expo will allow young people to explore the intersections of technology and community engagement through a variety of perspectives. This slam seeks to leverage creative platforms to engage youth on topics that they might not otherwise be exposed to in school.
Although still in the works, Nicholson says the project is also developing a licensing software program to work with external programs in hopes that their curriculum will reach an even broader level. The project has also engaged in critical outreach during the pandemic by helping the families of some of their most vulnerable scholars pay for rent, wellness, and utilities.
By continuing to offer programming, these organizations are filling a crucial void. As educators deal with the consequences of the COVID-19 achievement slump among students, the young scholars of The Hidden Genius Project and INTech Camp for Girls have the opportunity to be ahead of the curve.
‍