Key Insights:
From fighting food waste, and creating safe spaces online to transforming the retail experience for local businesses, Black women-led tech companies have their sights set on expansion through 2022.
Goodr CEO Jasmine Crowe, Seventh Avenue cofounder Diaundra Jones and PopCom CEO Dawn Dickson plot how they'll make waves this year.
‍
2022 has arrived, and Black-owned businesses are still thriving and adjusting to the changing economy.
There are more than 2 million Black-owned businesses in the United States, and 70 percent of Black business owners say they are happy with their business, Fundera reports. But money is still a problem. The overall financial health of Black companies has been in grave danger since the onset of the pandemic, and some businesses may still be in trouble.
But even through the hardest of times, Black businesses have found a way to strive through the obstacles, especially Black women leaders.
To see how these companies across the nation are hanging in, The Plug checked in on some of the fastest-growing Black-women led companies:
Jasmine Crowe's Goodr is working to combat world hunger by leveraging technology.
The Atlanta-based company developed a sustainable food management platform that tracks surplus food at organizations from pickup to donation. It also partners with organizations to provide groceries and meals to families in local communities in need. Goodr manages a portfolio of programs, including surplus food recovery, organics recycling, grocery and meal delivery, pop-up grocery markets and more.
"Our mission is to feed more and waste less," Crowe told The Plug. "Since 2017, Goodr has activated free grocery pop-up markets in food desserts all across the country. Our clients have sponsored pop-ups in Dallas, Houston, Denver, Chicago, Las Vegas, Seattle, Newark, Los Angeles, San Francisco and Atlanta, just to name a few."
Goodr is working on cutting world hunger by 15 percent in the next five years, Crowe said. The company's work spans 17 cities, and in the past year, Goodr opened its first free-standing grocery store with plans to add more soon. Crowe shared that the first-ever Goodr Grocery Store was built inside Ronald E. McNair Middle School in College Park, Georgia, giving families in need more access to food and essential items.
"Kids and families can access food anytime they need it," Crowe said about Goodr Grocery Stores.
The company is working on bringing Goodr Grocery Stores to a senior home facility in Midtown Atlanta and schools in Mississippi and Colorado. Crowe said hundreds of schools and organizations have reached out to Goodr to build grocery stores in their neighborhood, but it's all about getting proper funding to do the work.
Goodr has generated over $4 million in venture capital and is approaching $20 million in revenue. The company is using its revenue to grow, and in turn, Crowe said this is why she's keeping the Goodr's team small. Last year, the company added 10 to 12 employees, mainly across its operations and sales teams.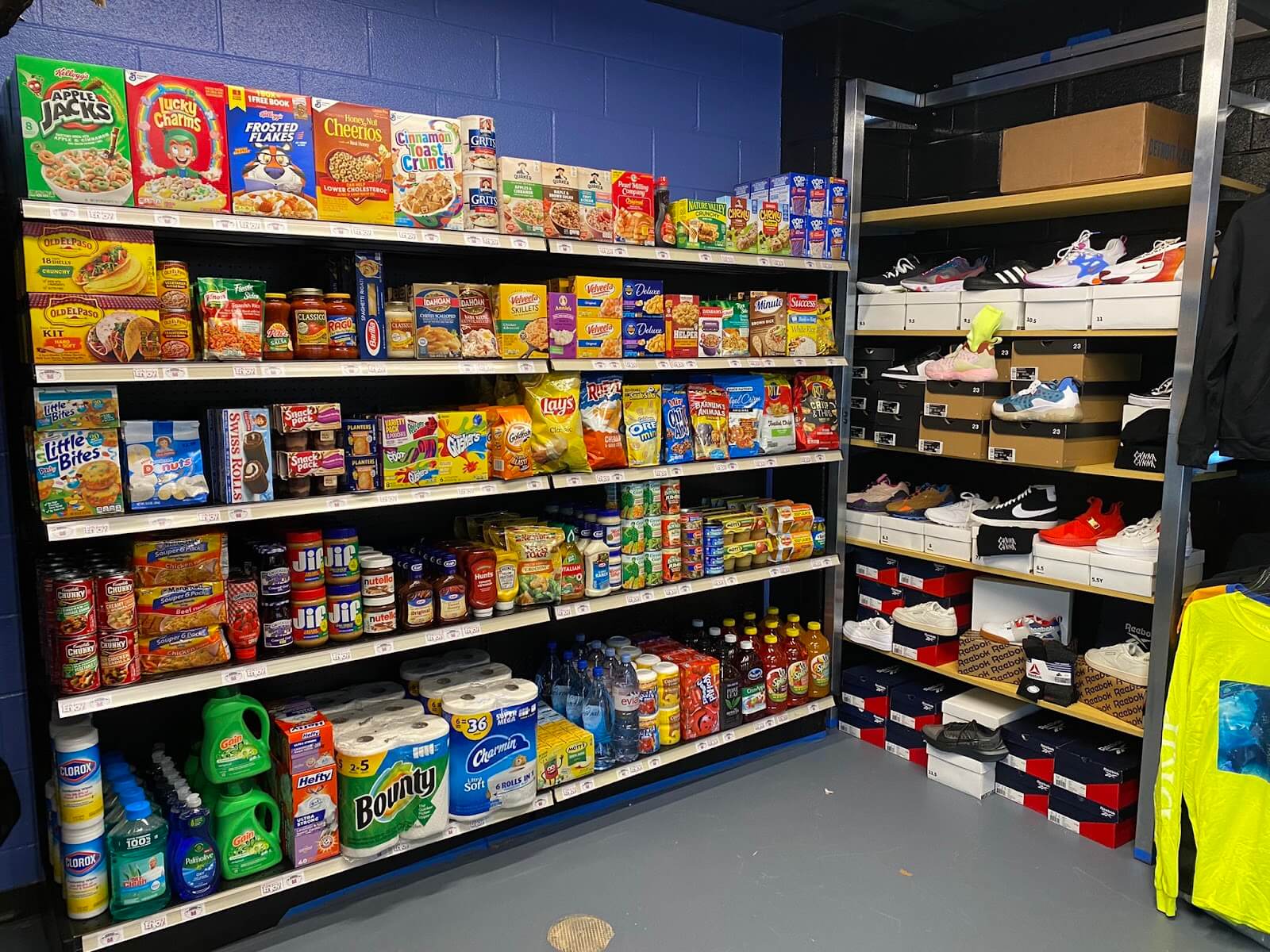 "I started with nothing and began entering pitch competitions to use the prize money to actually field more opportunities," Crowe said.
Goodr recently moved into a larger headquarters in Atlanta's West Midtown as Crowe eyes growing the company's team and expanding across the U.S. over the next year. She also added a personal achievement to a growing list of wins this year: Crowe recently wrote a children's book called Everybody Eats. All of the proceeds from book sales will go towards programs that help feed children.
"The biggest thing is that we want to feed our people and help the country waste a lot less food," Crowe said. "Our name should be synonymous with waste. I think people are going to start to think of food waste and think of Goodr."
Crowe isn't the only one creating space for Black communities; Diaundra Jones and Brylan Donaldson know a thing or two about crafting out spaces for Black people on the digital front.
Picture the barbershop, the neighborhood food spot, or an aunt's kitchen; Jones and Donaldson co-founded Seventh Ave last year with spaces like the barbershop, the neighborhood food spot, or an aunt's kitchen in mind. The company built a knowledge-sharing platform where Black consumers can share information.
"Our company was born in the middle of racial unrest in this country and a pandemic," Jones, Seventh Ave's head of marketing and branding, told The Plug. "It was really this time when we were hyper-aware that we needed spaces to congregate and come together."
Seventh Ave's app is iOS friendly, and the company is working on launching an Android app by the end of this year following its $2.5 million seed raise led by MaC Venture Capital. Seventh Ave will be using the funding to grow its team of nine full-time employees.
The company's founders pride themselves on creating a safe and transparent working environment. Jones said allowing her team to be their most authentic selves heightens productivity behind the scenes.
Donaldson, who leads as CEO, also spoke to how Seventh Ave attracts talent and why it's crucial for the company to present competitive salary rates.
"One thing that inspires me is the team and being able to equip our people with equity," Donaldson said. "Everybody in our company is being paid what white founders in the Bay Area are being paid. That's the only energy we're moving with."
Seventh Ave's community of users has grown to over 10,000 people, and the company's reach is averaging a six percent growth week-over-week. Donaldson shared that average users open the app at least nine times per week and spend 16 minutes on the platform. The company recently released a new Q&A feature that allows users to ask and answer questions via short audio snippets.
"The big thing that we're looking forward to figuring out is how to continue building out this feature so that we can have a place for Black wisdom," Donaldson said. "We don't have a place for our stories."
The company is partnering with Atlanta's Opportunity Hub to launch its college ambassador program across nine campuses. Through the partnership, students can get first-hand experiences working with a Black-led startup. Jones's vision for Seventh Ave spans far past a mobile app; she wants to change the Black narrative and help communities feel more connected with authentic and genuine relationships on and offline.
Seventh Ave's founders have tunnel vision for their ambitious growth plans, and following recent success, they are motivated now more than ever. When Dawn Dickson envisions success, she sees her company becoming the Microsoft of automated retail.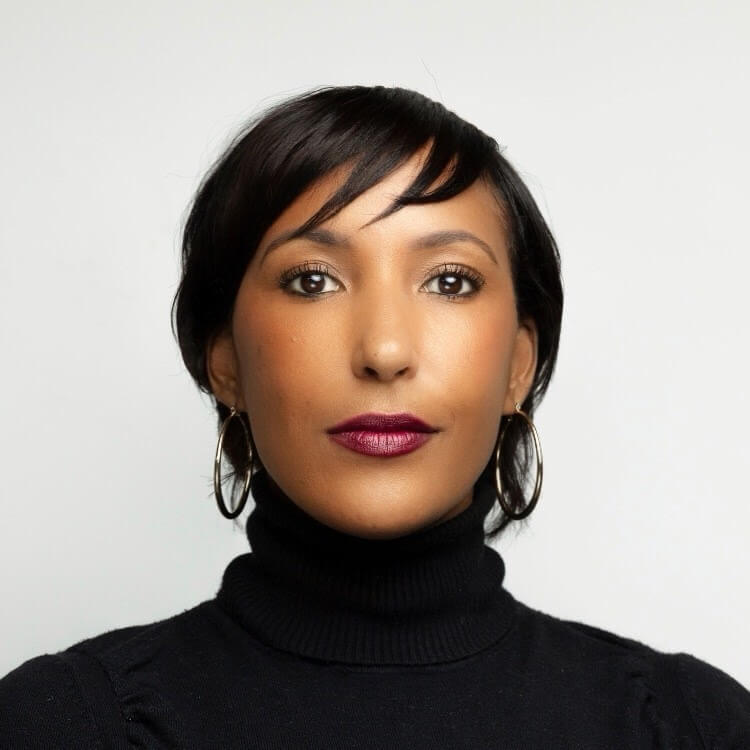 Dickson is the founder and CEO of PopCom, which builds software and hardware for self-service and automated retail. The company manufactures patented vending machines called PopShops, and leverages AI, robotics and other advanced technologies to provide operators with consumer insights and live reports on sales, products and engagement.
While the company launched in 2012 from Dickson's hometown Columbus, Ohio, PopCom was in an ideation period until 2017 when it started raising funding, building its proprietary tech and manufacturing its hardware products from China.
"Our product has been in development for several years, but it was delayed getting to market because of COVID," Dickson told The Plug. "We had to move our supply chain to the United States last year and kind of start all over again with building our product."
PopCom initially planned on launching 20 vending machines last year. The company had a slower rollout and now has six active PopShop Local kiosks across the U.S. that have been on the ground for less than a month.
Consumers can expect an e-commerce experience in a vending setting with a list of local vetted brands featured. Dickson said the company has received inquiries from over a thousand brands interested in featuring their products in PopShops.
Here is a list of locations for PopCom's active PopShops:
Polaris Mall in Columbus, Ohio
Fairfield Inn & Suites by Marriott Columbus East, Reynoldsburg, Ohio
Stonebridge Mall in Dallas
Metreon Mall in San Francisco
Concord Mills Mall in Concord, North Carolina
Windward Mall in O'ahu, Hawaii
PopCom's traveling show kiosk is currently on the road and debuted in Miami for the Self Service Innovation Summit. The company features a PopShop Local kiosk at conferences and trade shows to expand its products. Next month, the show kiosk is headed to New York for NRF 2022: Retail's Big Show, a conference that brings retail industry leaders together. The company is in the process of shipping out more PopShop Local kiosks.
"Part of our PopShop Local program is to place machines in high-traffic locations where people would be interested in shopping local," Dickson said. "We're focused on exposing local retailers to more business and traffic."
Dickson said PopCom has consistently brought in funding since 2017, including raising over $1million in venture capital and $6 million through regulation crowdfunding. She sees raising capital as the foundation of her CEO role, which is how she was able to attract more than 2,000 investors for PopCom's crowdfunding campaign.
The company brought in the bulk of its $4.5 million in 2020, which allowed for a hiring push to fuel growth. PopCom has a team of 12 full-timers, four of which joined the team in the past year. Dickson is looking to fill five open roles in engineering, software, and customer success.
"Building the team took years," Dickson said. "We kinda built it slowly based on when we had the capital to onboard."
Dickson has prioritized growth plans and is diligent about adding 50 machines to the market by January 1, 2023, in major cities, including Los Angeles, New York City and Las Vegas. She also said the company would be raising a $10 million Series A next year and working to reach $40,000 in monthly recurring revenue by the end of Q1 2022.
"Right now, we're just in our rollout phase. We're doing that for the rest of the year," Dickson said. "Our goal is to be the software and data provider for the overall automated retail industry."