KEY INSIGHTS:
Four months after Temple University unveiled its Center for Anti-Racism, faculty is convening to establish a research agenda around interdisciplinary anti-racism scholarship.
The university received a $1.3 million grant to launch the center and is working on future funding methods for the longevity of the anti-racism scholarship to be produced.
The center is also focusing on public education and community engagement, and believes its three-pronged approach will differentiate it from other universities' anti-racism initiatives.
---
In November 2022, Temple University unveiled its Center for Anti-Racism, an initiative aimed to solve problems of racial inequity and injustice. In the four months since, the center has focused on implementing a three-phased approach: research, public education and community engagement.
Leaders at the university envisioned the center after the murders of George Floyd, Breonna Taylor and Ahmaud Arbery, and it came to fruition from a $1.3 million PA state grant. Part of that funding is also being allocated to expanding the university's Department of Africology and African American Studies and developing an enrollment pipeline program for North Philadelphians, among other initiatives.
"The idea was primarily birthed during what has now been called the racial reckoning of 2020," Timothy Welbeck, the center's director, told The Plug. The university put out a statement at the time, but Temple's then-chair of the Department of Africology and African American Studies, Molefi Kete Asante, told the university's former president a statement "was not sufficient," Welbeck said.
Temple is not the first institution to tackle systemic racism by building a dedicated center. In fact, the university was partly inspired by the anti-racism center at American University, founded by racial justice scholar and Temple alum Ibram X. Kendi.
In Philadelphia, Drexel University established an "anti-racism task force" in 2020 and also launched the Center for Black Culture, a hub for Black students, faculty, professional staff and alumni. In contrast, Penn State University fell back on its 2020 pledge to build a Center for Racial Justice and instead shifted funding to existing diversity efforts.
Temple's center, however, offers a three-pronged approach: scholarship, public education and community engagement. Its efforts have been underway since launching four months ago. The center's launch has also come at a time when the university has been under fire for a slew of concerns: the death of a Temple police officer, rising violent crime in the area and graduate students on strike. It has all led to the possibility of a no-confidence vote for the president and provost.
President Jason Wingard made history in 2021 after being named Temple's first Black president in the university's 137-year history and once again in 2022 when he pledged to move to the North Philadelphia community surrounding the campus, the first Temple president to do so. The move is planned to take place in spring 2023.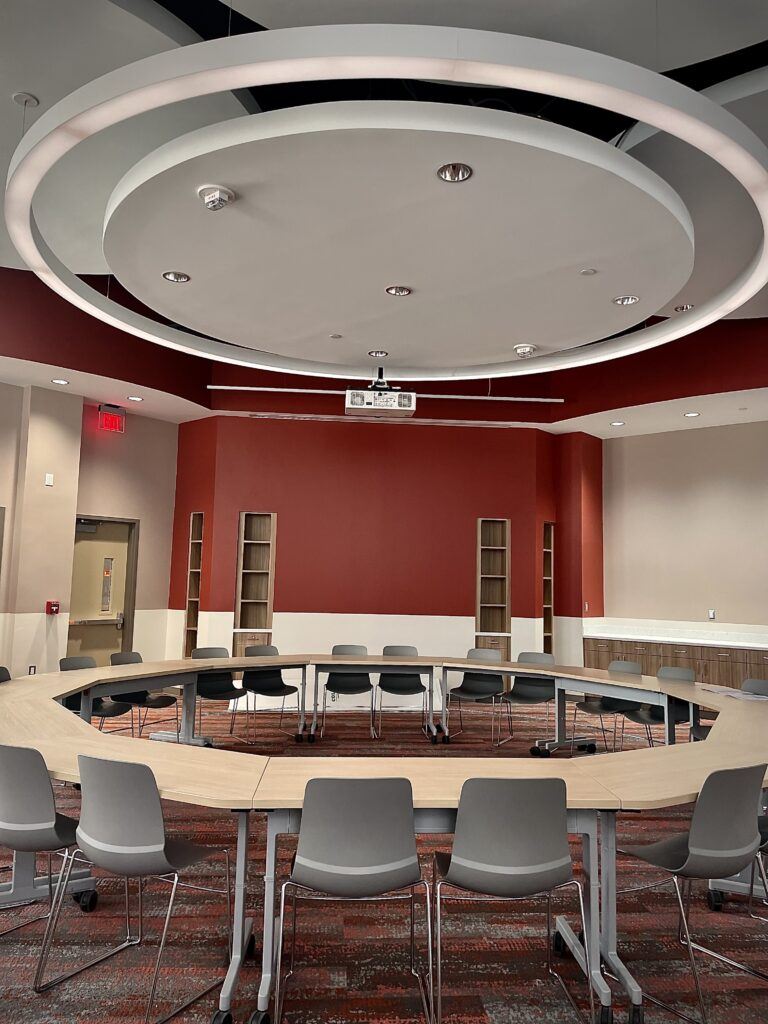 But the work of the center is progressing despite the campus turmoil. Its first focus is on traditional scholarship such as publishing journal articles. The second component is public education through events and social media campaigns, one of which has included a speaking engagement with Ibram X. Kendi.
"We want to bring evidence-based solutions to our community," Welbeck, who is also a civil rights attorney and an Africology and African American studies professor, said. This month a faculty advisory committee for the center will meet for the first time to establish a research agenda to work in tandem with other offices at Temple University.
"One of the most likely options for our early output would be something that's collaborative that features different indications of the manifestation of racism in various fields as it relates to the areas of expertise of our advisory committee," Welbeck said.
The center's final anti-racism approach is community engagement. Philadelphia is the poorest large city in the U.S., and the area Temple is situated in has one of the lowest median household incomes in the city. The center plans to involve North Philadelphia residents in its conversations and amplify the advocacy work community leaders are already doing.
The center is also part of the university's newly formed violence reduction task force, which aims to keep the Temple and North Philadelphia community engaged in enhancing safety.
Coming up for the Center for Anti-Racism is meeting with university officials and civic leaders to create an educational program for incarcerated individuals to support successful reentry into society, as well as hosting an event this month on xenophobia and Philadelphia's status as a sanctuary city.
To keep the center running beyond the $1.3 million grant, Welbeck said plans are to target private donors, foundations and internal funding from Temple.
"[Philadelphia] has an intersection of complicated problems, many of which are the outgrowth of racism finding its way into institutions. We believe that we are in a unique position to not only help to understand these things but to also make meaningful changes," Welbeck said. "We believe that many of the answers that are needed are in the hearts and minds of the people who are here."