In October 2020, Shopify and Operation HOPE launched its One Million New Black Business Initiative, with a goal to create one million businesses over the next decade. The initiative is meant to provide digital infrastructure and resources toward a group that has historically faced challenges accessing them. Shopify and Operation HOPE plans to develop multitudes of new Black-owned firms throughout the nation in the U.S. by 2030.
Shopify also will commit up to $130 million in resources. From a brick-and-mortar barbershop wanting to offer additional products online, a southern-style restaurant in a predominantly Black community that wants to grow its customer base, to a Black-owned apparel business seeking to sell beyond its neighborhood the initiative would help a variety of businesses. Ninety-six percent of Black businesses don't have any employees. Working together with Shopify, we want to help underserved communities and enhance economic prosperity across America, Operation HOPE's CEO John Bryant, told The Plug.
‍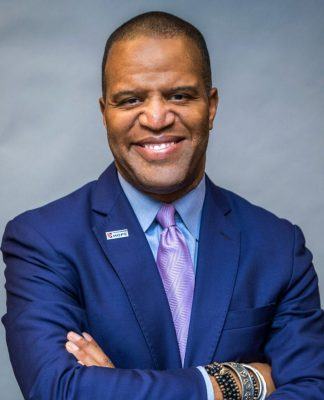 If you're a barbershop, if you're a restaurant, you're getting your customers the old-fashioned way. They probably don't have any online infrastructure and they probably don't have a business office. We can help with that, he said. The initiative is designed to equip Black-owned businesses with the digital infrastructure and the tools needed to be economically self-sufficient. The program consists of a variety of self-paced learning modules and can be completed in 10 weeks. The program will provide a variety of services including business plan development, one-on-one small business coaching, technical support, guidance on ways to attract funding and help with launching the operation. It will also offer access to law firms, financial coaching and other professional assistance, as well as a free Shopify license to help sell their products online, said Bryant.
Once a company secures its first online sale, Shopify will provide them with a limited credit line, he said, adding that Shopify wants to support them from a customer standpoint. Upon graduating from the program, Shopify will provide participants with education and resources to start or expand their business. Black entrepreneurs will also have access to Operation HOPE's financial literacy program. It's social justice through an economic lens, said Bryant. We have accounting firms, bankers, insurance agencies and others who are willing to donate their time and resources. The catch is four years out from the program they [Shopify] want you to become a paying client for them, which is all good because most of the companies should be a self-sustained business by then.
Operation HOPE said its researchers found that 58 percent of Black firms were considered at risk or distressed as well as suffering from low profits, low credit scores, or income shocks during the pandemic. Last year, more than 40 percent of minority-owned businesses closed as a result of the coronavirus, according to the National Bureau of Economic Research. Bryant says he is particularly concerned that, around four in five Black households, compared to half of all white ones, have a FICO credit score below 700 according to the Urban Institute.
With that score, you can't get a small-business loan, or buy a car or get a decent mortgage. We may think it's a race-related issue for why someone has been turned down, which it might be, but it's also because they didn't meet the credit qualification, he said. Our job is to help you get to a point where the bank has to say yes. Over its nearly 30 years, Operation HOPE estimates that it has helped clients start more than 2,000 small businesses and get more than $1.95 billion in mortgage loans.
The organization has delivered financial coaching and education courses to 1.8 million adults and has joined with more than 2,000 schools and community groups to teach banking and entrepreneurship to over a million young people. In total, Operation HOPE said that more than 18,000 businesses have participated in the program. A more short-term goal is to increase the number of African American businesses overall by ten-fold by 2023. Existing businesses are also eligible. By collaborating with Operation HOPE, we believe we can help unlock even more economic opportunities for Black business owners across the country, leading to greater choices for shoppers everywhere, Harley Finkelstein, president of Shopify told The Plug.
Other organizations are also looking to help minority small-business owners go digital. For example, the Comcast RISE program is offering free computer equipment and internet, voice and cybersecurity services for 12 months to Black, Indigenous and people of color, or BIPOC, owned businesses.
‍