Tammy Buckner had been running WeCodeKC for less than six months when the COVID-19 pandemic forced her, and the rest of the world, to go remote.
Co-founded alongside Philip Hickman, Ph.D., the organization was officially launched in Nov. 2019 to teach computer science and technology skills to kids between the ages of 7 and 17. WeCodeKC opened with about fifty students, a majority of whom are Black, from throughout Kansas City and neighboring areas. Buckner, a software developer, said she was originally inspired to start the initiative after she struggled to navigate the tech industry without mentors and colleagues who looked like her.
The pandemic didn't just cause Buckner to worry that students, some of whom didn't have internet access or computer equipment at home, wouldn't be able to participate in her program. She was also worried that they might fall behind in school.
"I did not want to lose the traction that we had. It was tough because we lost kids that were in the urban core that didn't have technology at home, they didn't have computers, they didn't have internet access," she said. "COVID-19 ripped the bandaid off of that situation and it showed where these kids do not have access to technology." The WeCodeKC team worked to immediately loan students laptops and send them information about receiving other donated equipment and internet access.
Throughout the pandemic, the program has operated online with about twenty students from throughout North America. As schools contemplate reopening in the fall, Buckner said they are contemplating transitioning to a hybrid model. "We will have classes, but we'll also keep our online classes," she said, noting this will allow kids outside of Kansas City, as well as students who aren't ready to return to in-person activities, to still have access to classes.
Even prior to the current global pandemic — which has disproportionately affected minority communities — educational, networking, and funding opportunities in tech were limited for marginalized communities. Now, Black women leading tech ecosystems are working to ensure that the resources and networks they've worked to build don't disappear.
‍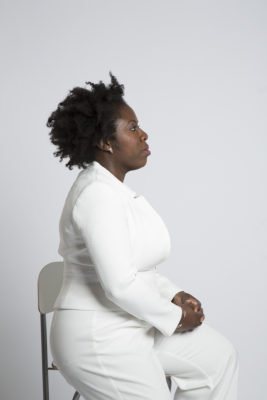 Jumoke Dada's Hue Tech Summit originally began as a soul food dinner and fireside chat for women of color in the Delaware Valley. Dada, who launched the Tech Women Network in 2017, was inspired to create a space for women who worked in tech in a corporate capacity. "I noticed that a lot of the conversation about being a woman in tech was about entrepreneurship or startups," she said. Following the success of the dinner, she officially launched the day-long Hue Tech Summit in 2018, hosting about 300 attendees.
This year the conference, which has been rescheduled for the fall, will take place virtually. Dada says that's not the only change that's been brought on by COVID-19, though. Through the Tech Women Network, the entrepreneur is working to find out the needs of current members so she can launch relevant programming. The organization currently hosts a lunch and learn series every Wednesday with women leaders in tech. Dada said she's also been working to connect members with potential job opportunities.
"I'm in the middle of a pivot right now as a result of COVID. I really wasn't in the HR/job placement/recruitment space before. I was more in the community building [and] empowerment space," she said. "If I do have access to the talent and people are looking for jobs now more than ever then why not add that as a service offering to add value to members."
Atlanta-based entrepreneur and founder of DigitalUndivided, Kathryn Finney has been working to improve funding for women-led companies for years. She launched the research study #ProjectDiane in 2014 "with the goal to disrupt pattern-matching in tech by quantifying black women startup founders," according to INC. Among the things discovered by the original study, Finney learned the average raise for Black women-led startups was $36,000, most of which came from 401K and home equity lines of credit.
"If we're the first generation to have equity and we're pulling it out immediately then how do we create generational wealth," Finney said. The average raise increased to $42,000 in 2018.
Less than a month ago, Finney left her role as CEO of DigitalUndivided, the company she created to help Black women and Latina entrepreneurs secure funding, to pursue new opportunities. DigitalUndivided did not immediately respond to a request to comment on the organization's future plans.
Still, before leaving the company, she says she was able to see the impacts that COVID-19 and recent racial uprisings have had on the tech industry. "We could see firsthand how Black women and people of color, in general, were going to be screwed royally," she said.
"I think COVID as well as the Black Lives Matter movement had an interesting impact on uncovering what every black person knew about the deep inequities [and] challenges that we [face]," Finney added.
‍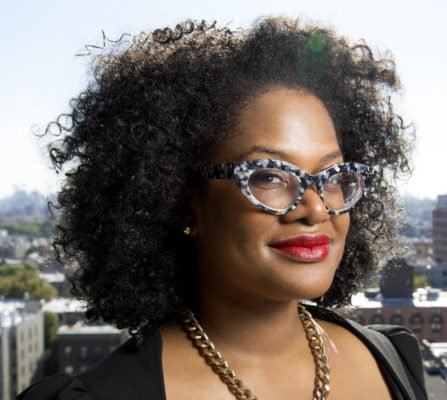 Roshawnna Novellus has also worked to improve funding opportunities. "The beautiful thing about the tech scene in Atlanta is that there are many pockets of innovator communities all around the city. On the other hand, many of these communities work in silos and it can be difficult to collaborate [on] resources for women in the South," she said.
Founding EnrichHER in 2017, Novellus says she has helped 164 companies attract $13 million in loan and grant funding. More than 1,000 women are members of the online EnrichHER Society. "Less than 2% of all financing goes to women. This percentage gets even worse when considering women of color. Predatory lenders often target us because they assume a lack of financial knowledge and education," Novellus said, adding that women founders also have to endure sexsim and overcome bias. "This is why EnrichHER focuses on training and networking together with funding; we know that women-owned businesses who are supported in multiple ways have a better chance at success on an uneven playing field."
As a result of COVID-19, The EnrichHER CEO said the company has added new features to its platform, including one that allows for the "integration of community capital as well as institutional capital."
"Women have always faced barriers to both finance and respectability in the tech industry, and it's true that COVID seems to have hit women-and-PoC-led businesses hardest," Noevellus said. "[We're] committed to helping women-led businesses win, especially during these difficult times."
As COVID-19 cases continue to rise, it's hard to say when the country will return to business as usual. Still, these entrepreneurs have shifted and adapted to ensure the progress they've worked for isn't erased by the pandemic.
This story is possible thanks to support from the Ewing Marion Kauffman Foundation, a private, nonpartisan foundation that works together with communities in education and entrepreneurship to increase opportunities that allow all people to learn, to take risks, and to own their success. For more information, visit www.kauffman.org and connect at www.twitter.com/kauffmanfdn and www.facebook.com/kauffmanfdn.
‍