Business is all about networking and conferences are a great place to foster professional connections. That's why The Plug has compiled a database with over 100 conferences for Black professionals slated for 2023.
At least one conference is scheduled to take place each month of the year, with the highest concentration in February.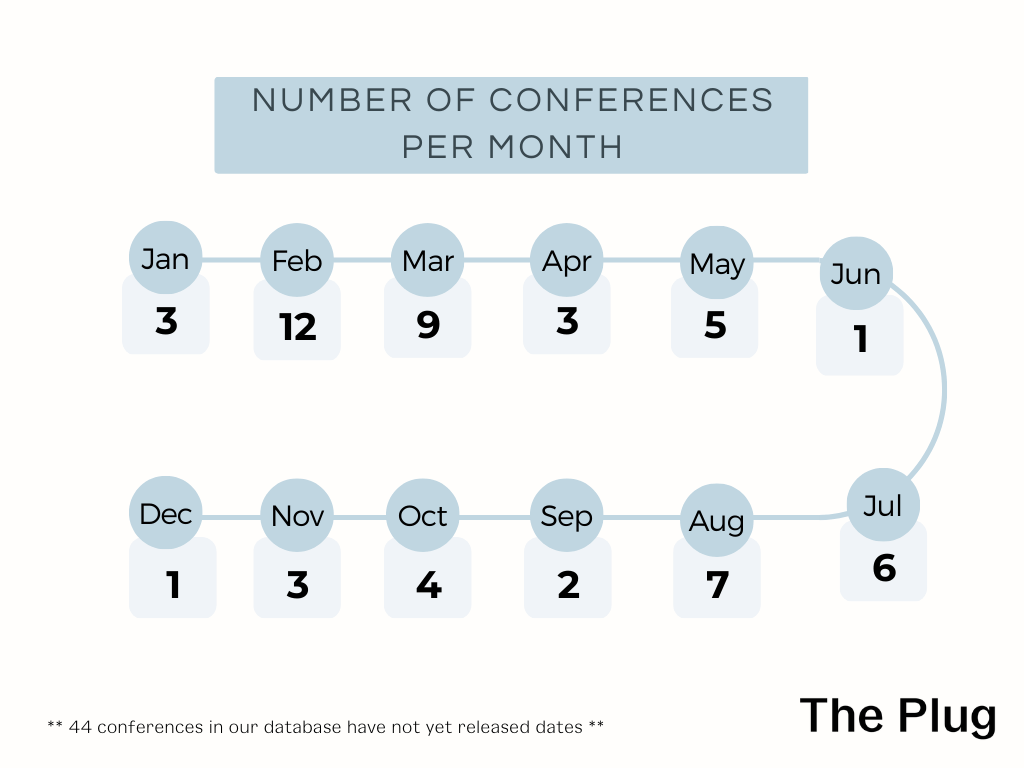 There are four new conferences also launching this year, including the Black Homesteaders Conference in Austell, Georgia focused on the business of homesteading and off-grid living, as well as the Michigan Black Summit in Benton Harbor, Michigan which includes policy discussion around education, housing, healthcare and employment.
A majority of the conferences in our database are in-person. Of the announcements made thus far, 12 of the conferences will be hybrid and nine will be virtual. One of the virtual conferences is the Diversity Reboot Series 2023: Amplifying Black Excellence by PowerToFly, scheduled for Feb. 7 to Feb. 9. The event will highlight the achievements of Black leaders moving the needle toward equity and inclusion.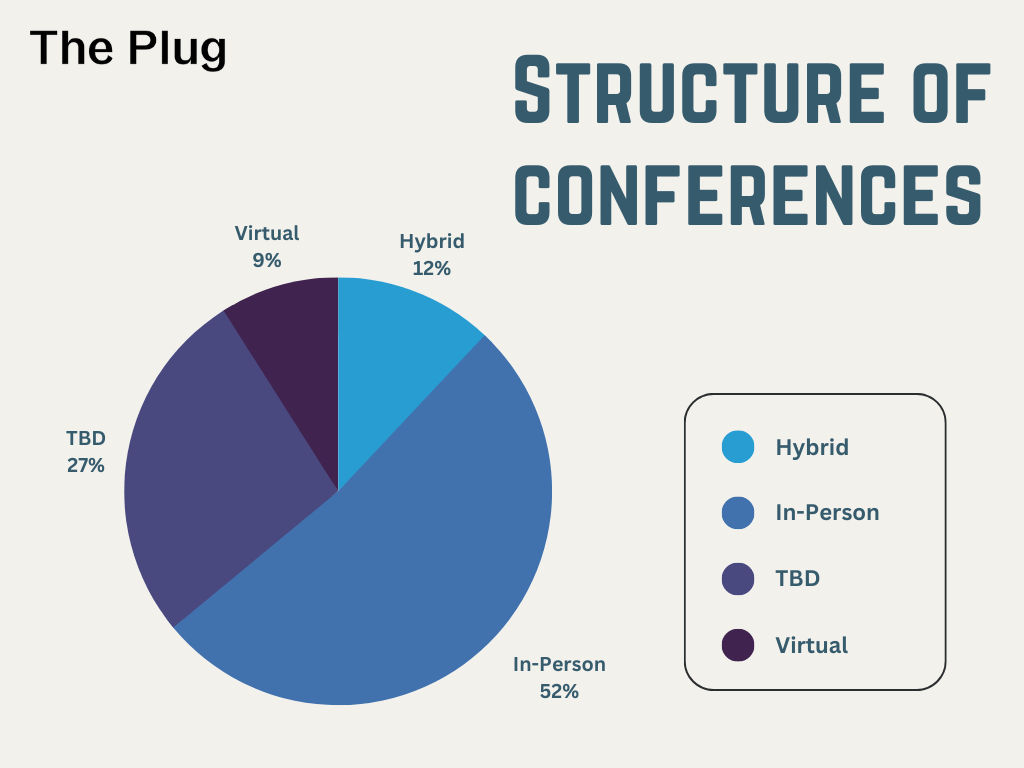 The city with the highest concentration of conferences is Atlanta followed by New York City, New Orleans and Miami. Although a majority of the conferences are in major metropolitan areas, some smaller cities are featured including Austell; Aventura, Florida; Benton Harbor; Cedar Falls, Iowa, and more.
Five of the conferences also have an international reach. The Black in AI Conference will take place in Montreal; the Black Tech Fest will be in London; and the Tech Beach Retreat Summit will be in Negril. Seventeen of the conferences in our database still have not released the location of their respective events.
Many of the conferences have niche themes, like centering the role of nurses and midwives in addressing the Black maternal health crisis, and targeted attendees like Black student-athletes. The Roadmap to Billions by Black Women Talk Tech, for instance, is built from the perspective of women to showcase the brilliance of Black women in tech. In 2022, the conference was held in Brooklyn with over 1,500 founders, investors and professionals in attendance. The conference held a live pitch competition where the winner, Tisia Safford, the CEO of Cleare, received $20,000 in funding. This year's seventh annual Roadmap to Billions conference will be held from May 18 to May 20 in New York City.
Some of the largest Black conferences include RenderATL 2023 which will focus on design, entrepreneurship, product and project management, and software engineering. The event will run from May 31 to June 2. Dates of the AfroTech Conference in Austin will be announced soon. Last year's conference saw 25,000 attendees who gathered after two years of virtual programming.