Illinois, like the rest of the country, is in the worst days of the pandemic. This week, the state set a record number for new daily COVID cases at 6,943, up from 5,481 earlier this year. With those rising case totals have come new restrictions on indoor dining and bars, which will only hurt a small business community that's already been reeling as the state struggles to contain the virus. All of this is happening in a year where protests around racial injustice have rocked the country to its core.
Nestled in these multiple crises is Chicago's tech scene, which has seen rapid growth over the past several years. According to the Chicago Business Journal, there were over 73,000 tech jobs in the city in 2019 and tech companies gobbled up real estate – 21 percent of major real estate in the city was occupied by tech firms in 2019, an increase of 11 percent, according to the Journal.
The pandemic hasn't slowed the city's tech sector completely, either. According to the Chicago Tribune, tech jobs in the city have increased by about 13 percent in 2020, which makes sense given the country's increased reliability on major tech companies over the past year. VC's also say they're optimistic about what the city's startup scene will look like once the economic downturn is in the country's rearview.
But do Chicago's Black founders and tech workers feel included and supported in this growth? As the city's tech scene has skyrocketed, many feel diversity has taken a backseat and founders and advocates say that hasn't changed as the city's tech community, like the rest of the country, navigates its stark racial disparities as well as the pandemic.
In Chicago where 30 percent of the population is Black, technologists and entrepreneurs of color still face many ongoing disadvantages. The Chicago think tank, Black Tech Mecca, which researches racial disparities within the city's tech industry, reported in 2018 that only 9 percent of people who occupied a tech job in the Chicagoland region were Black. Only 2 percent of tech founders were Black during this time.
As COVID-19 tears through the city and ongoing racial uprisings continue throughout the country, founders and advocates we talked to say there have been very few Chicago-based resources or funding opportunities geared specifically towards the Black tech community.
Multimedia professional and tech advocate Monique Wingard notes that the number of funding opportunities and resources for Black founders and technologists throughout the country have certainly increased, presumably as a result of the disproportionate ways marginalized communities were being impacted by the ongoing health pandemic and an increased awareness to racial issues in general as a result of Black Lives Matter protests throughout the year. "When the pandemic first hit, I couldn't keep up with how many text messages or emails I would get telling me to apply for something," she said. Still, Wingard notes, few of the opportunities she learned about were based in Chicago.
‍
Daniel Rogers, founder of the startup A.M. Money echoed this sentiment. "As far as I'm aware, I don't really know of any substantive programs or kind of initiatives, specifically for the Black community, and I've been pretty active over the last four or five years in that space," he said. Rogers began working on A.M. Money, a company that seeks to improve access to loans for Black college students, in 2016.
Earlier this year, he was one of six Chicago-based entrepreneurs that received a cash award through the Google for Startups Black Founders Fund. Rogers' company was awarded $100,000, an amount the entrepreneur said will help bridge the gap between some of the barriers he's faced thus far and his goals for the company. "As an entrepreneur of color, you have these experiences where you can look at comparable companies and see that those companies are getting certain types of investments on certain terms that you're not getting," he said. "This fund in a very transactional way helps bridge that gap."
Chicago's deputy mayor for economic and neighborhood development Samir Mayekar lists Google for Startups Black Founders Fund among the things the current administration has supported to assist Black tech workers and founders during this time. Google partnered with the city to select and announce the Chicago winners, according to Chicago Inno.
‍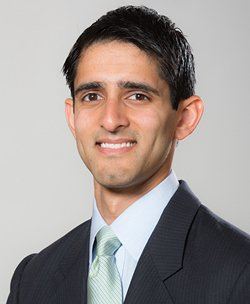 I applaud Google for their commitment to supporting our city's residents and communities, doing the critical work to unlock the ​tremendous levels of potential right here at home," Mayor Lightfoot said in a statement to the publication. "It's through dynamic partnerships like these that will enable us to turn the tide on the decades of disinvestment within our communities of color—particularly on our South and West Sides—and create a city where everyone has a chance to build a future and pursue their dreams."
The Google for Startups Black Founders Fund only benefits six local Black entrepreneurs, but Mayekar says the city has tried to help other small business owners, too. While he acknowledges these initiatives aren't geared towards founders of color, he says the city has allocated about $150 million in small business single-digit interest loans and grants for small businesses that have been impacted by the current economic downturn. "What we've seen in Chicago is a fairly robust recovery in our small business community since the shelter in place of March, which was very difficult. But we're at a place right now, where about 23 to 25% of small businesses remain closed," he said. The deputy mayor also notes the city launched a $10 million fund called Together Now to assist businesses who dealt with property damage as a result of rioting in Chicago during this year's civil unrest.
Still, some Black technologists have criticized the city for the lack of initiatives that are specifically geared towards Black entrepreneurs and tech workers. Steven Philpott, civic tech engineer and CEO of XtraMedium Communications Group, said he's worried leaders are spending too much time talking around issues instead of solving them. "A lot of what's going on right now in corporate and municipal leadership is just window dressing," he said. "It's 'Hey, we stand with Black Lives Matter. Here's our statement, but we're not going to do anything any different.'"
Neither the pandemic or the nation's struggle for racial and economic equity are ending anytime soon, and for Rogers, Philpott, and other Black founders and tech workers across Chicago, it's what the city's leaders do now and after this moment – one that will shape an entire generation of entrepreneurs and innovators – that matters.
This story is possible thanks to support from the Ewing Marion Kauffman Foundation, a private, nonpartisan foundation that works together with communities in education and entrepreneurship to increase opportunities that allow all people to learn, to take risks, and to own their success. For more information, visit www.kauffman.org and connect at www.twitter.com/kauffmanfdn and www.facebook.com/kauffmanfdn.
‍