As the first U.S. coronavirus case was confirmed in Washington state in January, Trish Millines Dziko was in the process of transitioning Washington Middle School into a STEM-focused middle school. Dziko's nonprofit, the Technology Access Foundation — which co-operates the school with the Seattle School Board — had plans to transition the 6th grade class first before focusing on 7th and 8th grade classes in the coming years. Of course, within months of the first confirmed case, much of the U.S. had closed and schools had transitioned to virtual learning. With her program kicking off at Washington Middle School in the fall, Dziko now had to factor remote learning into her plan.
As the pandemic continues to disrupt daily life — Washington State has had over 96,000 confirmed cases of COVID — Dziko and other community leaders are sounding the alarm about an issue some may not expect in one of the country's most vibrant tech hubs: a lack of access to technology for students and other residents.
"The direction from the superintendent of public instruction for the state was not very clear. And, it was left for interpretation by each school district. We're in four different school districts," Dziko says. "One thing that was common with all of them was that they had more families without technology at home than families with."
‍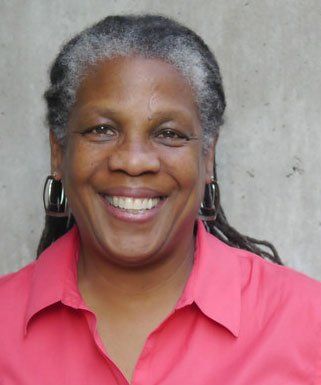 The Seattle Times reports that data on the number of students without access to technology in Seattle alone remains "spotty" at best. According to the publication, "about 4,000 of [Seattle Public School's] over 50,000 students haven't been engaging regularly with online learning this fall, half of whom the district suspects are having issues with devices or connectivity, according to district spokesperson Tim Robinson." This doesn't account for students throughout the rest of Washington, of course, and the lack of information makes it harder to address the most pressing needs.
Sharonne Navas is co-founder of the Equity in Education Coalition, an organization that works with the department of education to " revolutionize the education system to work for Black and Brown students." She's been working to address digital divide issues in the state for a majority of the year. "I think the hardest thing about Washington state is that because we are the home to big tech giants, there was this assumption that everybody had a laptop, had the internet and we all knew how to use it" she says.
Navas stresses that addressing the digital divide goes beyond helping students. Adults also need access to the internet right now. And, she says, it's about more than providing equipment to families in need. For example, she said Seattle Public Schools provided laptops and tablets, courtesy of Amazon, to students earlier this year, but they had to sign up online. "I think the hurdle was that we rely so much on the internet that when the laptops were being distributed, you had to sign up via Google Docs," she says. "A lot of our families didn't get the laptop because they don't have the internet, or they didn't know [how to access the form] or there was a language barrier."
Over the summer, the organization formed the Connect Washington Coalition in partnership with community stakeholders, tribal leaders, public officials and internet service providers. The coalition submitted a proposal requesting $6.1 million from Washington's governor to continue their work of "ending digital inequities for Washington families."
Navas said attempts to receive funding thus far have fallen flat, something she contributes to the fact that the organization is run 100 percent by BIPOC staff. "As a woman of color-led organization grounded in racial equity and community, it has been impossible for me to find funding to close this digital divide," she says. "I've asked what is the barrier and for some folks they've been very clear. They're like 'well, we don't know…do you have the accounting infrastructure to be able to deal with a grant of that size?' You would never ask this of a white-led organization."
‍
Like Navas, Dziko has also been critical of the state's efforts to address issues surrounding remote learning. "There's no state-wide effort to do any of this stuff," she says. Ultimately, though, she stresses the biggest concern here isn't about technology, but the wellbeing of students.
"We have to find better ways to tend to the social and emotional learning of our kids," Dziko says. "That relationship stuff is the thing that we need to really nail over a virtual environment. That's number one. The rest of the stuff, I think is just mechanics."
This story is possible thanks to support from the Ewing Marion Kauffman Foundation, a private, nonpartisan foundation that works together with communities in education and entrepreneurship to increase opportunities that allow all people to learn, to take risks, and to own their success. For more information, visit www.kauffman.org and connect at www.twitter.com/kauffmanfdn and www.facebook.com/kauffmanfdn.
‍