As COVID-19 raged on through the U.S. for the majority of 2020, some parts of the midwest thought they had seen the worst of the pandemic, and a few states even began re-opening measures to get their economies back on track. But as we approach the end of August, it's becoming clearer that the country isn't close to escaping the clutches of coronavirus and the financial challenges that come with it. The U.S. has surpassed five million positive cases, and a growing number of infections in the midwest — after a drop earlier this year — has caused ecosystem leaders in the region to adapt and adjust to the changing dynamics at play in their communities.
A snapshot of the data in a few states gives a stark picture of what's ahead. Illinois is averaging more than 1,400 positive cases a day and has had over 215,000 positive cases and 7,833 deaths, according to state health data. In Michigan, there are over 600 cases per day and more than 104,000 positive cases and 6,000 deaths overall. At the beginning of August, Missouri was at 1,000 new cases per day and has 71,700 confirmed COVID-19 cases and a little over 1,400 deaths. And Iowa — which has one of the highest infection rates per capita in the region — surpassed more than 1,000 deaths from the virus this week.
Despite all of this, people across the heartland are finding creative ways to help their communities navigate the economic challenges brought on by the pandemic.
In Kansas City, Daniel Smith and Charon Thompson, co-founders of The Porter House KC, are working to help local entrepreneurs figure out a path forward. They founded their organization four years ago to provide resources to underserved entrepreneurs in the Kansas City metropolitan area, but couldn't have imagined the challenges that were ahead of them.
"The thing about minority owned business and blacks in general, Covid just highlighted the disparity that we've seen since 1619. We have had to endure so much more, so it just gave us another obstacle to get around," Smith said.
PHKC serves entrepreneurs interested in launching startups and small businesses that have been operating for two years or less. The organization offers a 13-week program where cohorts learn the basics about entrepreneurship and soft skills. The current cohort is participating in classes virtually, but eventually, entrepreneurs in the program will be able to co-work and sell products out of PHKC's space as the organization works toward a path to open its doors safely.
"My co-founder and I are serial entrepreneurs and have seen the need for access. So we decided we can help solve the access gaps through connections we have amassed over time," Smith said. "We don't get many opportunities to 'get it right', because the cost [and] barriers to entry are so high. We are creating a space for those who need it, 'to get it right'."
‍
Before the pandemic, PHKC was hosting free monthly educational sessions with presentations from professionals while preparing to open its physical space. The organization has since moved its programming online, and transformed those monthly sessions into weekly Facebook live shows talking about broader topics.
"Our mission is to be a bridge for underrepresented individuals that typically don't have access to the entrepreneurial dream," Smith said. "There are a lot of resilient people in our community and communities like ours all over the country. As long as we continue to build bridges together, there isn't anything or anyone who can stop us."
In Iowa, The Directors Council has been in business since the 90s–officially incorporated in 2004–and now has a coalition of leaders on a mission to improve economic conditions for the Black community by way of grants, technical support and peer guidance. Like the founders of Porter House, people working with The Director's Council have always been doing the work, and were prepared to be a beacon for people once the pandemic began to wreak havoc on their communities.
"People have always been suffering, especially people of color," said Deidre DeJear a TDC committee member who specializes in financial education and small business development. "I don't think our service provisions have really changed. People are a little bit more hungry for the service, and they're more willing to actually sit down and meet with somebody and talk through their financial situation. They're a lot more vulnerable right now."
A few years ago, the council partnered with Northwest Area Foundation in Minnesota to "hone in on the economic capability of African Americans in the state of Iowa," to figure out what the base line data looked like and how to improve those numbers. This data was published in a report in 2017 that showed stark disparities for Black residents in Iowa when it comes to things like unemployment, poverty, and loan approval rates.
"The work that we're doing is to not only help people displaced from work, [or] filing for unemployment, we've done a great deal of that, " DeJear said. "But we're also helping folks who are still employed, so if this recession is coming, they're going to be able to weather that storm."
‍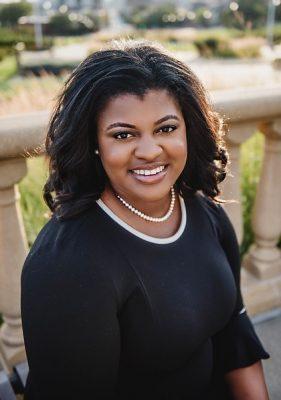 After receiving inquiries at the end of March from Black-owned small businesses looking for operational guidance during quarantine, the organization collaborated with about 12 other organizations in the community to make a state-wide fund to help Black small businesses financially. The organization also has its One Economy program — which was created after the 2017 report with Northwest Area Foundation — that devises strategies to improve employment, financial inclusion, education, housing and health for Black residents in Iowa. This work has become even more prevalent during the pandemic.
Ecosystem leaders like DeJear and Smith know that in order for communities across the country to gain footing after the pandemic, economic recovery has to be a part of everyone's future, not just a few, and they'll continue working until that becomes a reality.
"Right now we live in a tale of two cities: the haves and have nots, DeJear said. "And we don't have to."
This story is possible thanks to support from the Ewing Marion Kauffman Foundation, a private, nonpartisan foundation that works together with communities in education and entrepreneurship to increase opportunities that allow all people to learn, to take risks, and to own their success. For more information, visit www.kauffman.org and connect at www.twitter.com/kauffmanfdn and www.facebook.com/kauffmanfdn.
‍